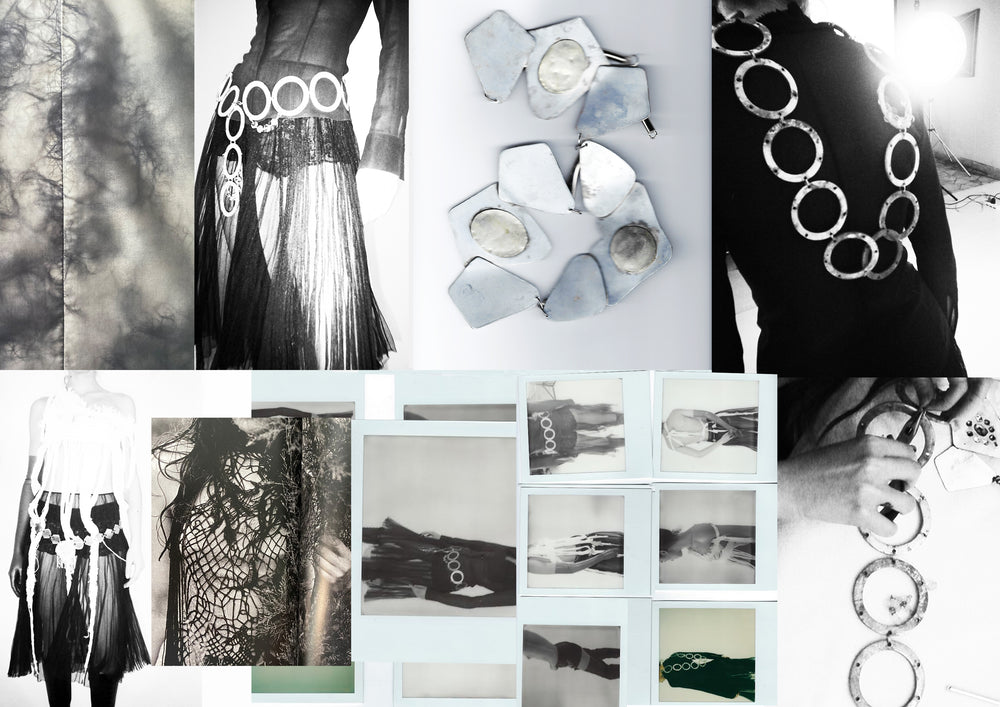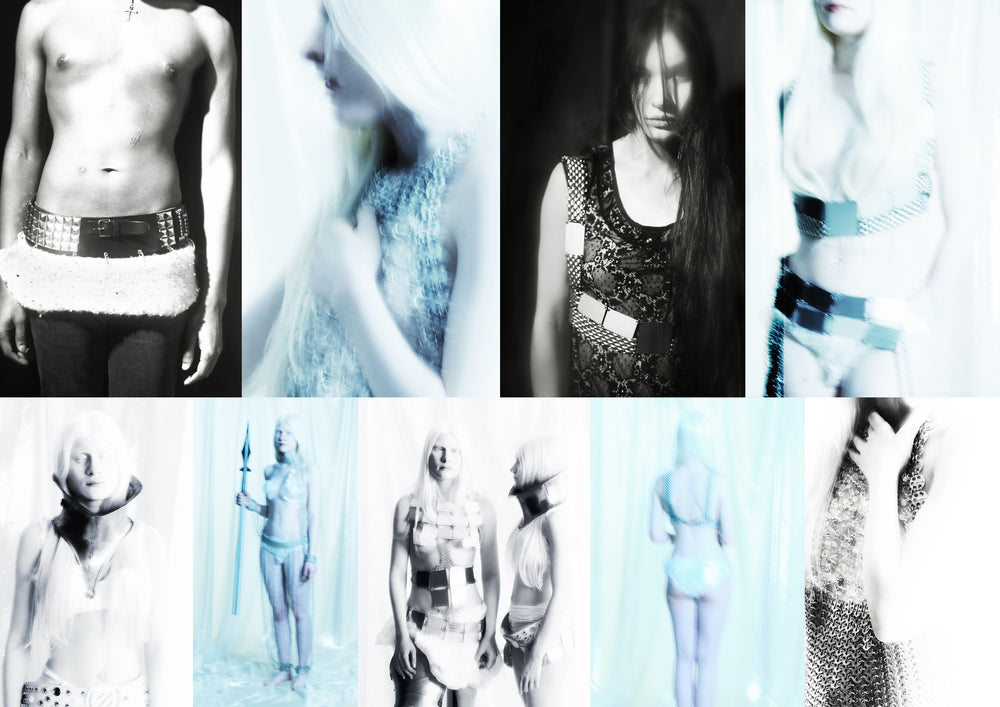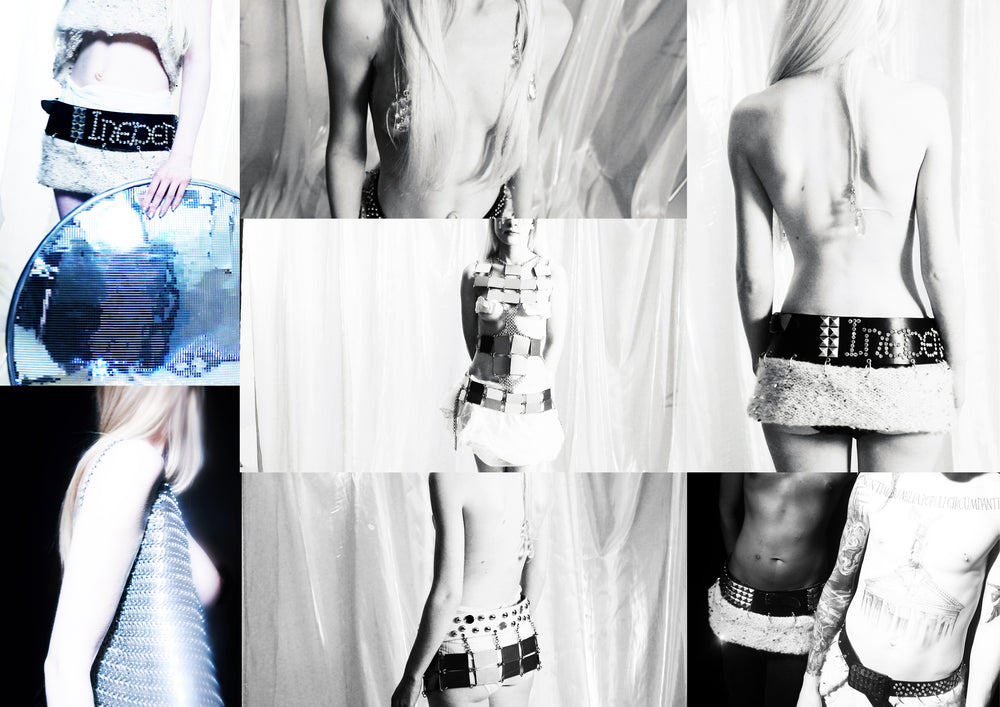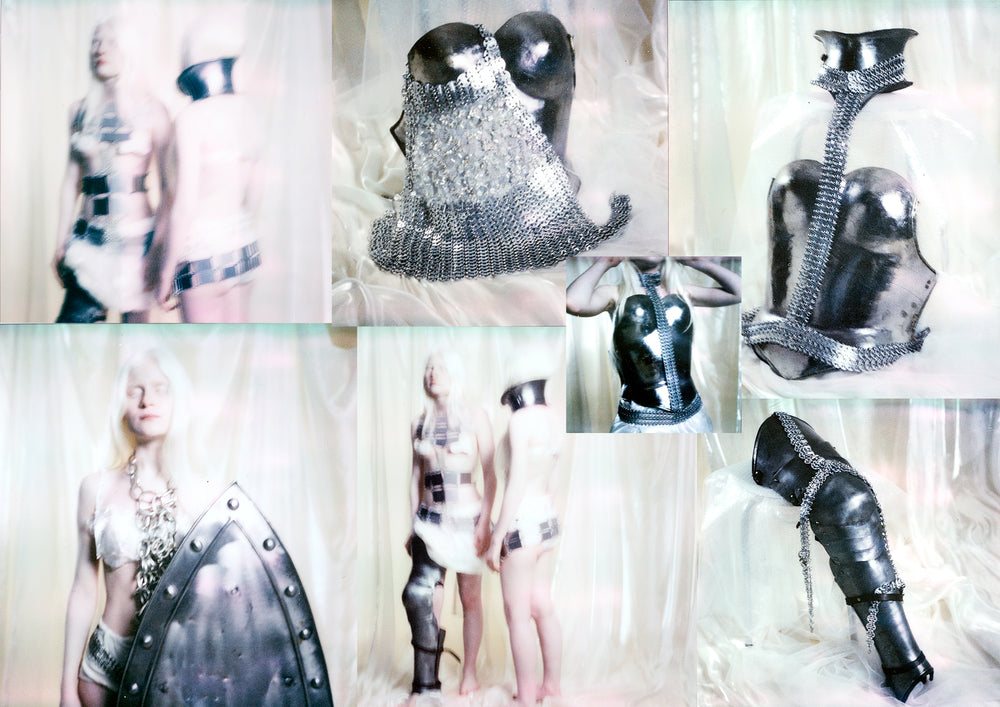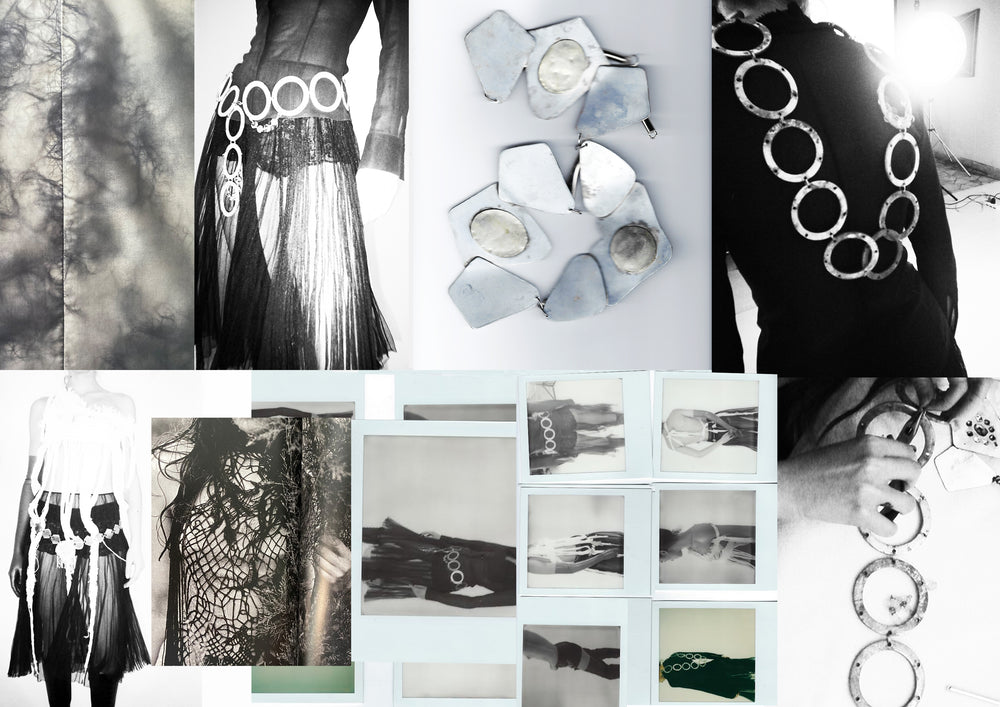 INEDEN WAS BORN FROM TWO GIRLS WHO COMBINED THEIR VISION TO CREATE AN HANDMADE BRAND WHERE THE PRIMARY VALUE IS TO GIVE A SECOND LIFE THROUGH THE USE OF RESEARCH. THE MATERIALS, IN WHICH METAL IS THE DISTINGUISHING ELEMENT, DERIVED FROM BOTH VINTAGE AND NEW WORLD, THEN UNITED, ASSEMBLED AND MIXED GIVE RISE TO A NEW LIFE.

INEDEN, THROUGH CRAFTSMANSHIP AND MADE IN ITALY, INVESTIGATES THE DUALITY OF THINGS, MAKING IT PART OF ITS DNA: BODIES AND EXTENSIONS, NEW AND VINTAGE, REPRODUCIBLE AND IRREPRODUCIBLE, MATERIALS AND SHAPES, CONSTRUCTION AND DISTRUCTION, CLEAR AND INACCURATE.
THROUGH HANDMADE PRODUCTS, UNIQUE AND DIFFERENT FROM EACH OTHER, INEDEN WANTS TO COMMUNICATE AN ILLUSORY PERFECTION COMBINING INEQUALITY WITH SOPHISTICATED FORMS, OFTEN CREATED THANKS TO RECYCLED AND IMPERFECT MATERIALS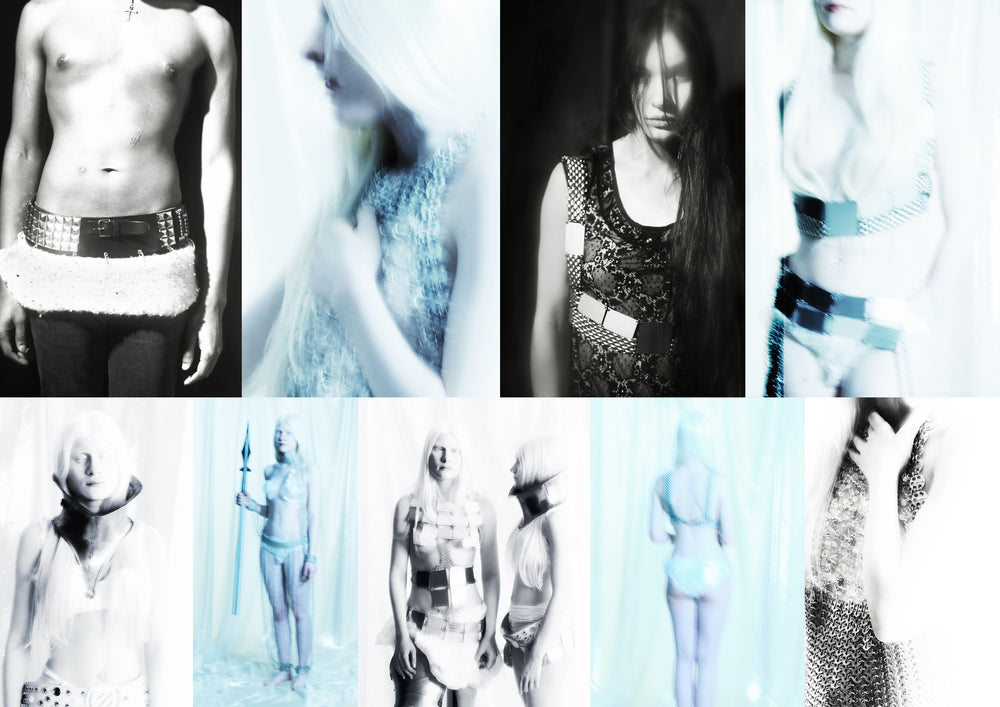 TWO WORLDS, TWO THOUGHTS AND TWO CONTRASTING BUT MATCHING SIDES OF THE BRAND; SO INEDEN WILL BRANCH OUT DUALITY:
INEDENARCHIVIO IN WHICH THE PRODUCTS ARE THE RESULT OF GREAT RESEARCH. ALL THE PRODUCTS ARE MADE FROM UNIQUE MATERIALS (LIKE VINTAGE ACCESSORIES, DESIGN OBJECTS OR OLD ITEMS OF FORNITURE) THAT DISASSEMBLED AND REASSEMBLED ACCORDINGLY TO A NEW VISION THAT STILL BEARS SIGNS OF WHAT WAS AND STILL CAN BE.
INEDENORA IS A MORE CURRENT VISION IN WHICH HANDMADE PRODUCTS BORN FROM THE NEW. THE RESEARCH OF MATERIALS WILL STILL BE FUNDAMENTAL, PLAYING ALSO WITH THE COMBINATION OF DIFFERENT DECORATIVE ELEMENTS AND FABRICS, JOINING TWO PARTS IN A SINGLE PROJECT. THE PRODUCTS WILL BE THE RESULT OF A CREATIVE VISION BORN FROM THE OUTSIDE WORLD'S SHAPES THAT WILL THEN SHAPED AROUND THE SINGLE BODY BECOMING ALMOST A DAILY EXTENSION.